With Christmas round corner it's now acceptable to binge watch Christmas movies! We've put together a list of the top 5 Christmas movies we think would be perfect to watch this festive season. So you can easily curl up on the sofa munching on popcorn and stuffing your face with chocolate!
The Nightmare Before Christmas (1993)
This Tim Burton animated gothic Christmas classic is a definite must see! Or an amazing classic to re watch if you have seen it before! It tells the story of Jack Skellington who is the king of Halloween town. On discovering Christmas town he attempts to bring Christmas to his frightful home but faces many problems on the way!
How The Grinch Stole Christmas (1967)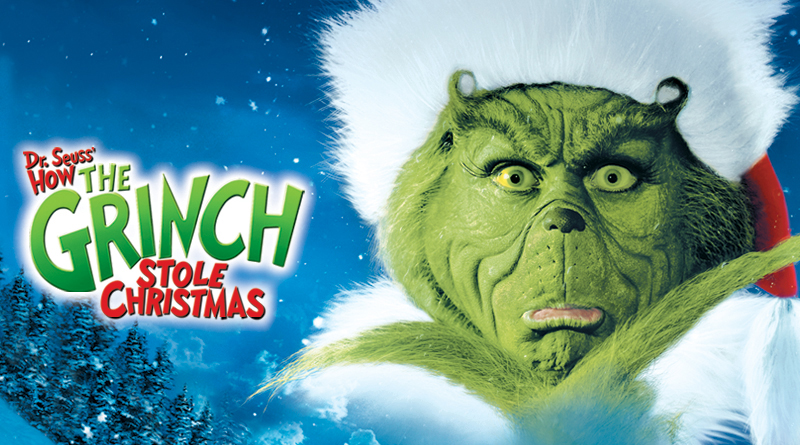 Another classic to get you into the festive spirit is How The Grinch Stole Christmas, based off a 1957 book by Dr. Seuss.  Starring Jim Carrey, it depicts the story of a Christmas loving town called Whoville, on the outskirts of the town a revenge seeking Grinch plots on spoiling their Christmas. Will he succeed? Or will he have a change of heart?
It's A Wonderful Life (1946)
An oldie but a goodie, It's A Wonderful Life is a timeless christmas movie that may be well before the current student generation but is still a definite christmas movie to watch! The movie shows the story of an angel that is sent from heaven to help a frustrated business man by showing him what life would be like if he didn't exist!
Bad Santa (2003)
Starring Billy Bob Thornton this movie is sure to make you laugh! This rude hilarious black comedy is definitely one for the grinches! An unhappy conman and his partner pose as Santa and his Little helper in an attempt to rob a department store on Christmas Eve, however they encounter a few problems on the way!
Gremlins (1984)
It doesn't matter how many times you watch this movie, it will always be just as striking as the first time you watched it! Steven Spielberg's Gremlins is the story of a boy who doesn't follow the rules when receiving a new pet. This results in the unleashing of mischievous monsters all over the town!
Have any of your own movie suggestions? Let us know in the comments below!