Living
How to Pick Which Friends to Live With
Once second year of uni rolls around and you no longer have first-year priority for accommodation, you may start to consider where you're going to live. Many students don't have the option of moving back in with their parents or they simply don't want to. Or maybe they lived at home first year and want to move out this year. Either way, it can be tough to choose the right people to share a house with. Here are a few tips to help you with the process.
Make sure you know them really well
I can't stress this enough, just because you've been good friends with someone for a while doesn't necessarily mean you know them. Meeting up to go Nando's twice a week is not the same thing as sharing a living space while dividing bills and chores. Are there any things that bother you about this person? Are you fundamentally different people? If you're a neat freak and they're a slob things are going to get heated between you two very fast.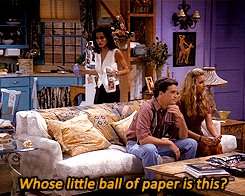 Don't be fooled just because you're best friends
Everyone always decides to live with their closest friends at university which can often be a big mistake. It's hard to establish barriers and boundaries with your best friends while you're also trying not to hurt their feelings at the same time. This can put a strain on your friendship so unless you're 100% certain that your personalities mesh perfectly don't risk possibly losing a good friend over domestic problems.
Try to find people very similar to you
Opposites can attract in friendships or sometimes relationships and end up working out. However, when you're sharing a house with one or a few people it's better to make sure you're as similar as possible. If you're a crazy partier who loves throwing massive gatherings at home then don't live with people who like to be in bed with lights out by 9 pm. This will only make it hard for all of you.
Don't be afraid to say no
If 0ne of your friends wants to live with you and you don't think you guys are compatible don't be afraid to turn down their offer. Explain to them calmly and gently why you think that your friendship would be better of if you don't share a house but be upfront. Don't leave it as a last minute shock for them as they will need to search for people to live with as well!